Malawi's Deputy Minister of Health Enoch Phale officially launched the construction of MLW's Clinical Research Excellence and Open Resource (CREATOR). Phale launched the construction in Blantyre at the climax of MLW 25th Anniversary, September 15, 2022.
The CREATOR, which is estimated to cost over K8 billion, will house MLW's laboratories, conference rooms and offices to sustain and drive health research works in Africa.
He applauded MLW for responding to the country's health needs and challenges through research.
"MLW has helped the Ministry of Health in reshaping its policies and treatment guidelines for various diseases including malaria, HIV and TB, meningitis and pneumonia," said Phale.
On the CREATOR Building, the deputy minister said the building will provide space for conducting high-profile research activities to solve Malawi's health problems.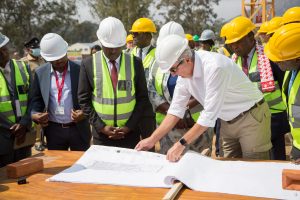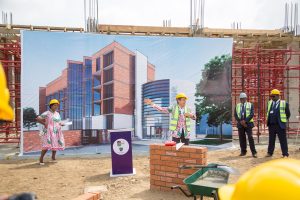 Deputy Minister of Education Monica Chang'anamuno and Principal Secretary for Administration in the Ministry of Health Benson Chisamile were also among the government officials who patronised the CREATOR's ground- breaking ceremony.