We exist to
Promote ethical research practice by facilitating two-way engagement between researchers and research participants through our public engagement component
Promote a positive image of the research and training activities of MLW, raising the profile of research through our communications component.
MLW is an exemplar scientific programme within the field of public engagement and communication, benefitting from both academic leadership from our Behavior and Health group, as well as the full capacity of an operational department with and M & E component. Currently, we particularly discuss health research around two main questions related to infectious diseases which are "How do we prevent deaths?" and "How do we reduce disease transmission?"
Our aim
We aim to achieve our mission through imaginative, innovative initiatives that empower communities to make informed contributions in research and inspire the wider community to think about science.
MLW is an exemplar scientific programme within the field of Public Engagement, benefitting from academic leadership in the Behavior and Health Group, as well as the full operational capacity of the Science Communication Department.
Our Impact Stories
Pauline Hellen Mlogeni (Communications and Policy Engagement Coordinator)
Pauline has a Master of Science in Management Studies and a Bachelor of Arts in Journalism with 6 years' postgraduate work experience. Pauline is a communications specialist with vast experience in public relations and policy engagement.
Objectives of Internal and External Communication
To share information for awareness and visibility externally and internally.
Some of the Activities
Some of the communication activities at MLW
Website: This is managed under the communications component to ensure the visibility of MLW to its external and internal stakeholders. As the information hub of MLW, the website is viewed by nearly 1,000,000 people each month by both international and local readers.
Staff Forums: These are an internal communications initiative that provides a platform for researchers, management, and members of staff to meet and discuss the strategic direction of MLW. It provides a rapport for the continued success of MLW.
Rachel Mhango (Media Engagement Coordinator)
Rachel has a Masters Degree in Media Practice for Development and Social Change, a Bachelor's Degree in Mass Communication with over 10 years' experience as a media personnel, radio and TV programming, and presentation, visual and audio production. Other skills include media relations, events moderating, directing of ceremonies and facilitating skills.
Objectives of Media Engagement
To strengthen engagement with the community through the media in order to increase understanding of health and health research.
To improve the capacity of the media in reporting accurate health and health research information that will raise awareness to the public about health and health research and contribute towards behavior change.
Some of the Activities
Umoyo N'kukambirana ("Let's talk about health") is an interactive national radio programme. Radio is the most effective media outlet reaching up to 90% of Malawi's population of 17 million, of which 80% live in rural settings with poor access to health information.
JIR The Journalist in Residence project brings together journalists, communities and researchers into dialogue, to generate health stories.

 

We have seen an increase in MLW science coverage in all media, from newspaper headlines to radio broadcasts and prime time television.
Elvis Moyo (Community Engagement Coordinator)
Elvis has a Bachelor's Degree in Public Health with 8 years' experience in community engagement and fieldwork. He was awarded a GHBN Fellowship in 2014 to implement a project titled "Exploring experiences and addressing challenges to improve ethical practice for fieldworkers in medical research at MLW".
Objectives of Community Engagement
To strengthen partnerships with communities in order to create a platform for the exchange of relevant knowledge that will help to inform, consult, involve, collaborate and empower.
To improve field workers' practice by developing capacity building and practice guidelines that will inform field operations in relations to medical research at MLW.
Some of the Activities
Samala Moyo ("Care for life") Exhibition: the first of its kind science/ health research exhibition in Malawi. There is currently no science/health museum in Malawi and schools are poorly equipped for teaching and discussion of relevant research science. MLW's Samala Moyo has two components, the permanent exhibition installed within the MLW premises and the outreach exhibition component, an initiative that brings the exhibition to the communities especially those in rural areas. With the permanent component, we are able to host half-day science experiences to 80 students per month, while the outreach component reaches out to approximately 1800 community members per month.

N'kumano Community film shows and Debates: N'kumano implies a meeting intended to facilitate a conversation. Malawi thrives with a culture of community meetings that are the means for engagement on key community issues including health. We are currently hosting film shows using this traditional format, which results in important debates.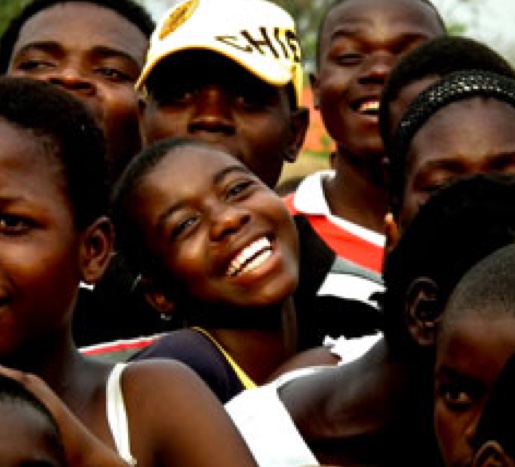 How We Measure Impact
We use a variety of novel methodologies through our Monitoring and Evaluation component to assess impact of specific activities.
In addition to M & E, we use research evidence generated from studies embedded in the Behaviour and Health Group at MLW. This has helped us to develop and refine our public engagement practice to better reflect the needs of both the community and our research.
Example 1: We assessed our radio programme using Focus Group Discussions, In-depth Interviews and Personal Change Stories combined with quantitative approaches of Frontline Messages (SMS surveys) and Listening Surveys..