In exciting news, MLW proudly unveiled the winners of the coveted iTPA Awards in April 2023. The iTPA initiative stands resolute in elevating translational science's importance among scientists and within the MLW community. iTPA's vision encompasses creating a portfolio of translational research within MLW Research Groups and Malawi's scientific landscape.
Rooted in MLW's acquisition of the Wellcome Trust Institutional Translational Partnership Award (iTPA) in 2020, this initiative aims to accelerate research's journey along the translational path, to pave a road towards tangible health outcomes. So far, iTPA has channelled support to 21 projects at MLW including projects focused on improving mental health, climate and health, and digital health.
The selection process happens under the scrutiny of the iTPA steering group. The awards are then given to projects which seem promising to provide a blueprint for solution, and a promise of deliverability.
Commenting on the awards, the Translational Science Champion, Alice Mbewe, echoed her congratulatory message to the winners and extended invitations for researchers to apply next time. " Well done to all iTPA winners. Previous unsuccessful applicants are always encouraged to re-apply. We strongly encourage those who do, dialogue with me to strengthen their proposals before applying again.  If you were not successful during the last call, do not give up. The path to triumph awaits!"
Among the victors stand a constellation of projects, as follows: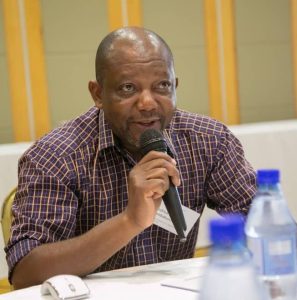 Vaccine Engagement Initiative' by Rodrick Sambakunsi:
The 'Vaccine Engagement Initiative,' an extension of 'One for All, All for One,' has commenced activities in Mangochi and Mzuzu after being awarded £10,000. The project aims to enhance vaccine trust, especially in hard-to-reach areas. A 12-month plan includes participatory workshops, a radio play, and community outreach, expanding the impact of 'One for All.' Implementation began, leveraging the grant to amplify vaccine engagement.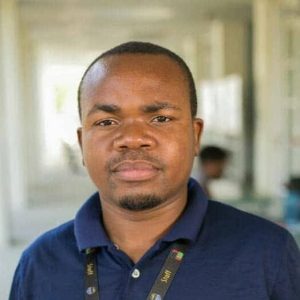 Assessing and improving knowledge, attitudes, and practices on impacts of plastic waste on public health in Ndirande township, Malawi. 'ASSESS+IMPROVE' by Kestern Mkoola:
The 'ASSESS+IMPROVE' project addresses plastic waste impacts on public health in Ndirande, Malawi. Awarded GBP12,500, it will conduct surveys, discussions, and workshops to combat health risks from plastic waste. Activities span KAP surveys, FGDs, citizen panels, and community science, focusing on community-led sustainable solutions. The project started with community engagement, targeting enhanced plastic waste management.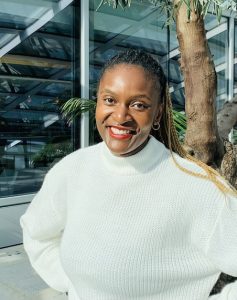 'Dialectical Behavioral Therapy Skills Training Manual' by Dalitso Ndaferankhande:
Two years ago, prompted by a tragic incident—a young boy's reported suicide—Ndaferankhande embarked on this project. Conversations with colleagues fueled the idea, recognizing that children exposed to adverse experiences, such as emotional abuse, neglect, or witnessing domestic violence, might grapple with uncontrollable intense emotions (emotional dysregulation). This vulnerability could lead to self-destructive behaviors, strained relationships, academic struggles, and even thoughts of self-harm or suicide.
In collaboration with co-investigator Dr. Alex Zumazuma, Ndaferankhande aims to adapt an existing therapy manual to equip non-mental health specialists with the essential knowledge and skills to effectively support children dealing with overwhelming emotions, ultimately fostering improved mental health outcomes.
This project aims to adapt a therapy manual for non-mental health specialists, aiding children with intense emotions for improved mental health. The project objectives include adapting the Dialectical Behavior Therapy (DBT) manual, enhancing mental health awareness, and training teachers in Malawi. GBP11,994 funding supports desk reviews, learning tours, and stakeholder meetings. Implementation is set from July to December 2023.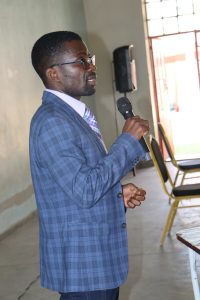 The Sustainable, enhanced national Tuberculosis (TB) surveillance, including geolocation 'SENTS' by Augustine Choko:
The 'SENTS' project, funded with £45,000, engages the National Tuberculosis and Leprosy Elimination Programme (NTLEP) to innovate TB identification. By integrating digital tools, such as geo-coordinates, the project aims to improve TB interventions' targeting and evaluation. Collaboration between NTLEP and MLW explores possibilities for an enhanced TB surveillance digital health innovation, focusing on precision targeting. This far, one stakeholder meeting was held in Salima in May with NTLEP representatives where tools were presented by both NTLEP and MLW representatives. More stakeholder meetings are planned to arrive at tools that may potentially change the way.